Art on Paper (OOP)
Mounting and Housing
OUT OF PRINT
Mounting and housing of works of art on paper have always had an important influence on both the survival and the appreciation of the work. Many dangers of a physical, biological and chemical nature await unprotected works of art on paper and specialist mounting provides the primary way of safeguarding them. Also, since the way in which works are presented to the public affects their perception of them, mounting of works of art can contribute significantly to the success or failure of an exhibition.
A variety of problems, solutions, past practice and future developments in the mounting, storage and display of artworks on paper are considered in this volume of thirty-one articles presented at a conference at the British Museum*. These include the significance of mounting in the historical study of prints and drawings, the preventive care of paper artifacts, their aesthetic presentation and the management of paper collections.
This volume can be considered a companion volume to Conservation Mounting for Prints and Drawings: A Manual Based on Current Practice at the British Museum by Joanna M. Kosek (Archetype Publications 2004). Both volumes are essential tools for the owner, collector, curator, conservator and all professionals who deal with works of art on paper.
*Conference entitled: Mounting and Housing Art on Paper for Storage and Display: History, Science and Present-Day Practice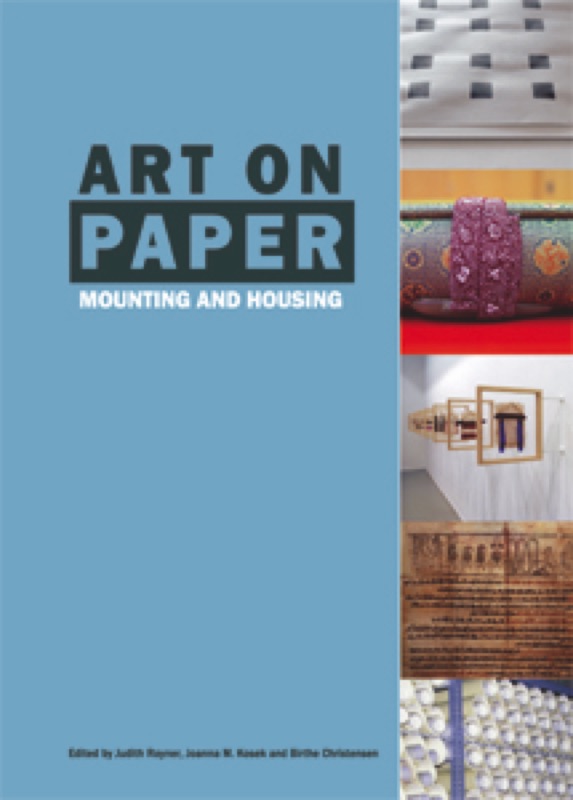 ISBN 1873132999
Binding Hardback
Dimensions 217 x 303mm
Pages 220
Illustrations 68 colour, 85 halftone
Published May 2005
Price £49.50