Artists' Pigments c. 1600-1835
A Study in English Documentary Sources
Between the late sixteenth century and early nineteenth centuries the artist's world underwent great and significant change; by the end of this period the transition from mediaeval to modern colours was well under way. R.D. Harley's book applies itself to a detailed and comprehensive examination of the primary documentary sources of this crucial period, providing an invaluable complement to the work of analytical scientists concerned with the identification of pigments.
In the opening three chapters, attention is paid to the various documentary sources examined, from the learned treatise to the tradesman's guide, and in particular to the problem of their reliability. The information derived from these documents forms the basis of the nine subsequent chapters in which individual colours, grouped according to hue, are investigated. In conclusion, the author addresses the development of colour manufacture in this period of unprecedented industrial and social change in England. Great care is taken at all times to deal with the interpretation of colour names used at different times, and with dates of discovery and commercial availability of new pigments.
The Archetype edition of this classic work is a reprint of the second edition with an additional article on new watercolours in the nineteenth century.
Illustrated in black and white and colour, Artists' Pigments is a commendably thorough, detailed and comprehensive reference book, of unique interest and usefulness to conservators, artists and art historians alike.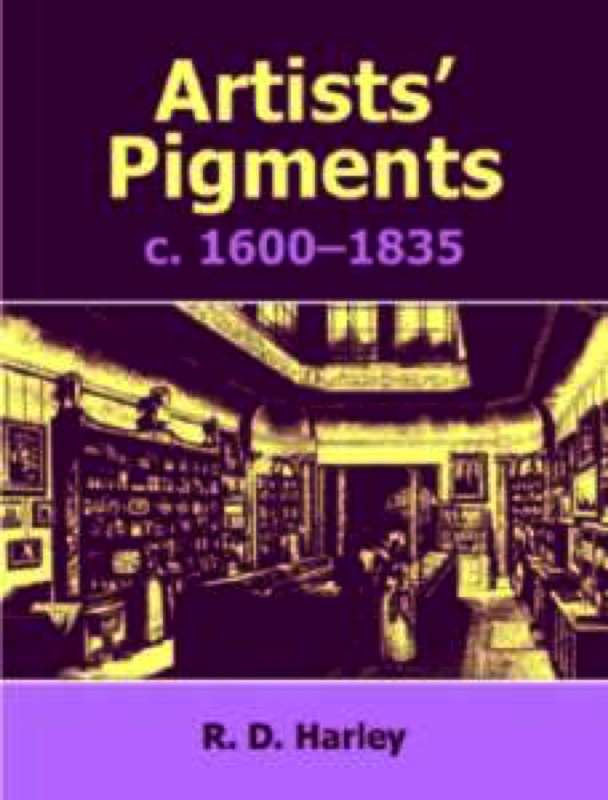 ISBN 1873132913
Binding Paperback
Dimensions 189 x 246mm
Pages 254
Illustrations 41 halftone, 15 line
Published September 2001
Price £42.50