Barkcloth
Aspects of Preparation, Use, Deterioration, Conservation and Display
Barkcloth or 'tapa' has a history that spans centuries, countries and a multitude of uses: from ceremonial dress in Papua New Guinea and Tahiti to a low-status substitute for woven cloth in Ghana. Its production has been recorded widely from Pacific and central America, Africa, Melanesia, Micronesia, Polynesia, Oceania and New Zealand.
The chapters of Barkcloth cover the preparation, decoration, and conservation of tapa with particular reference to the material's deterioration and the various approaches applied to control this process. Wide-ranging, practical and precise, this collection of papers should prove to be of considerable help and inspiration to the conservator of this fascinating material.
Papers presented at a one-day seminar organised by the Conservators of Ethnographic Artefacts (CEA) at Torquay Museum in 1997.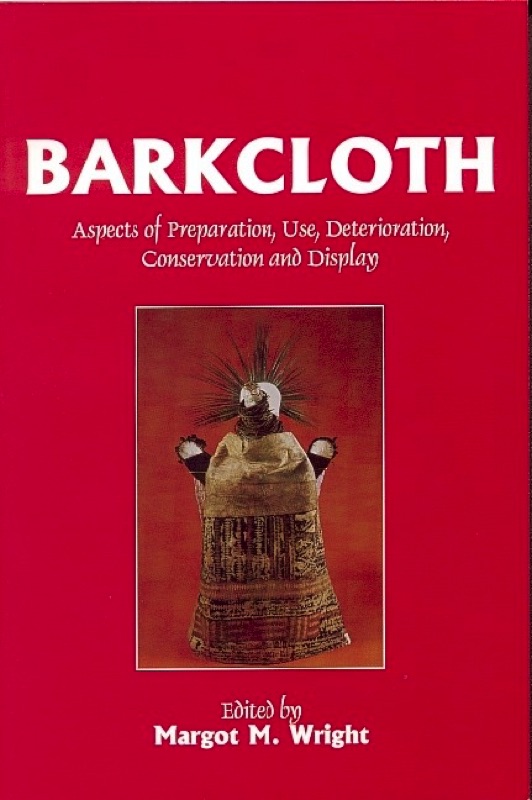 ISBN 1873132824
Binding Paperback
Dimensions 156 x 234mm
Pages 128
Illustrations 46 halftone
Published September 2001
Price £19.50