Between Formula and Freestyle
Nicolai Abildgaard and 18th-Century Painting Technique
As the most important Danish history painter, Nicolai Abildgaard (1743-1809) worked in a century that saw marked shifts in the styles of painting, from the late Baroque via Rococo to Neoclassicism, as well as the emergence of art academies throughout Europe as the prevalent factor in the training of young artists.
Abildgaard has been the subject of a number of studies through the years. Within this considerable body of research, however, little attention has been given to the technical, material aspect of his art. This book presents results of a paint technical study of his oeuvre, from early student paintings to mature works from his late years.
As a result of the composite nature of his training in Copenhagen as well as in Rome in the 1760's and 70's, a number of factors in Abildgaard's formative years were influential in shaping his painting methods and choice of materials. Defying a specific formula, his technique displays the coexistence of a stepwise, systematic approach, typical of academic painting, with a freer, more alla prima manner. However, in adopting a variety of interchanging methods, Abildgaard does not appear to be unique for his time. And though his practice may at times appear unorthodox and inconsistent, most of its separate components are found in works by his contemporaries, making his technique a reflection of different characteristic currents in eighteenth-century painting.
For a look inside click here.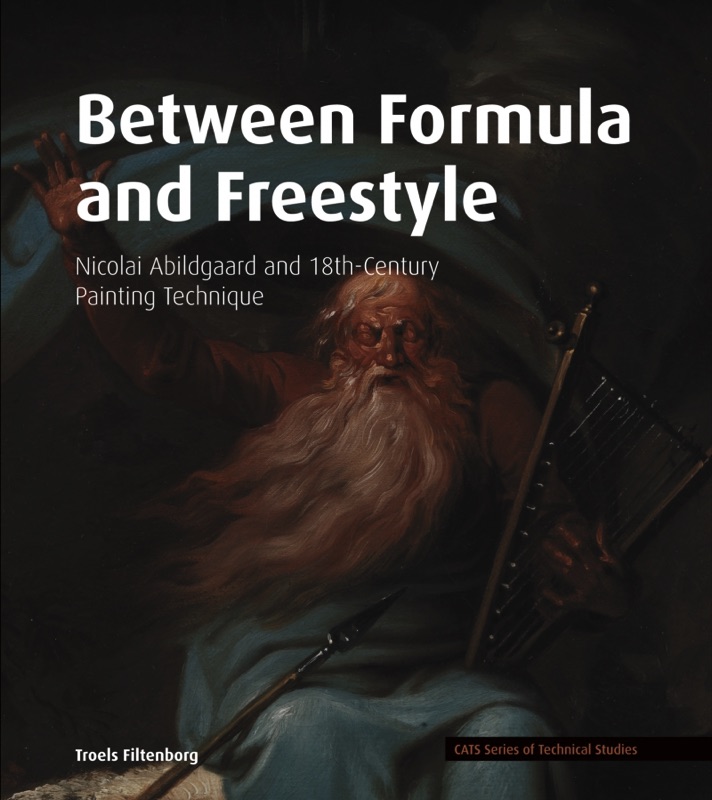 ISBN 9781909492097
Binding Paperback
Dimensions 239 x 270mm
Pages 128
Illustrations 120 colour
Published May 2014
Price £39.50