Compositiones variae
A late 8th century artists' technical treatise
The 'Compositiones variae' is the earliest extant medieval collection of artisanal recipes. Translated into Latin from a Hellenistic source and copied at Lucca, it is said to preserve technical knowledge surviving in Tuscany around 800 CE and to have offered practical assistance to the Lucca scriptorium.
The recipes are today bound together with numerous early medieval historical and liturgical texts in a massive compendium, Lucca, Biblioteca Capitolare 'Feliniana', Cod. 490. The scripts and textual contents of the compendium have been intensively studied but the volume's physical and material features have been largely ignored. This publication demonstrates that as much meaningful data is embedded in the manuscript's materials and structure as in the words on the page. The significance of the 'Compositiones variae' appears when its context is reconstructed, using evidence supplied by the early medieval Lucchese setting and numerous texts. An investigation of functional relationships - production, uses, practices and preservation - what the object's materiality represents, reveals the 'Compositiones variae' as a social product placed within the cultural and social history of medieval knowledge and power.
Thea Burns is an independent scholar living in Canada and is Adjunct Professor, Department of Art History and Art Conservation, Queen's University, Kingston, Ontario.
For a look inside click here.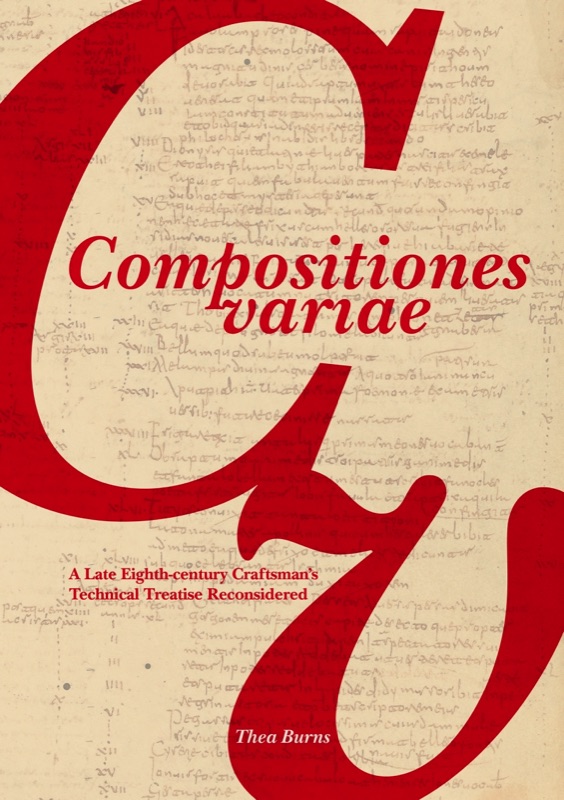 ISBN 9781909492486
Binding Paperback
Dimensions 174 x 245mm
Pages 204
Illustrations 50 colour and 1 half tone
Published March 2017
Price £35.00