Conservation and Maintenance of Contemporary Public Art
While the public art field has grown rapidly over the last three decades, little attention has been paid to preservation. Artworks that were installed with great effort are now suffering the ravages of time, sending conservators and commissioning agencies into a vigorous search for solutions. Conservation and Maintenance of Contemporary Public Art is a collection of papers based on presentations delivered at a conference held in Cambridge, Massachusetts in 2001. Among the contributors are many of the most renowned artists, administrators, critics, and conservators working in public art today. Together, they bring varied perspectives on the complex issues involved.
Theoretical questions of permanence and public participation are addressed along with specific concerns, such as funding and legal responsibilities. The book also includes case studies that examine major conservation projects and how commissioning agencies have responded to the conservation challenge.
Impressive in its scope and effective as a stimulant for ongoing discussion, the conference on Conservation and Maintenance of Contemporary Public Art brought together two professional worlds that meet increasingly in the field yet seldom assess the relationship and share experience ....The list of topics discussed and the speakers and panelists gathered in Cambridge provided an unusual opportunity to learn about the issues, share experiences, and establish an ongoing public dialogue for what in many ways has been a clandestine relationship.
Ricardo Barreto, Public Art Review
Not only did [the conference] successfully integrate conservation and maintenance with actual, extensive, and highly diverse case studies, it also creatively developed an overview of the wide spectrum of contemporary public art. It allowed for major discourse of like-minded artists, conservationists, scholars, museum curators, and administrators. Truly, this was a remarkable convention focused on a difficult succession of quality-of-life issues.
Mark Favermann, Art New England
Please note in the USA this title is distributed by:
Americans for the Arts
One East 53rd Street, New York, NY 10022
212-223-2787 or 212-980-4857 (fax)
web: www.americansforthearts.org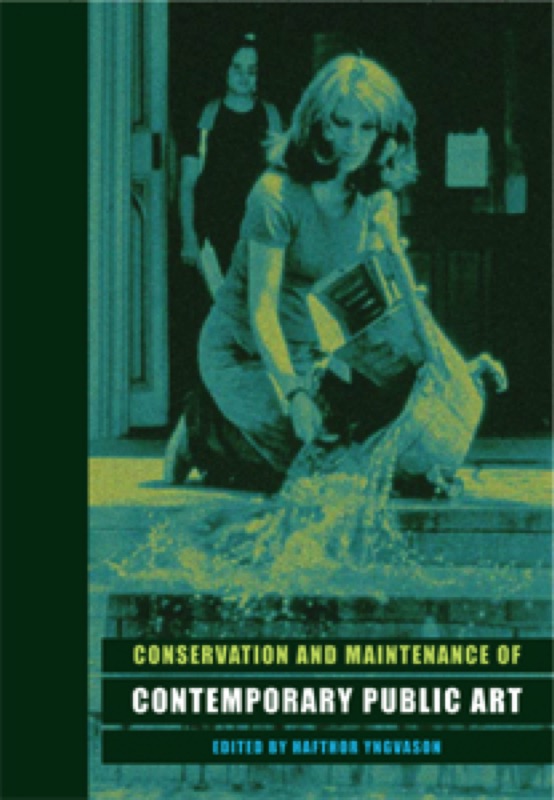 ISBN 1873132786
Binding Paperback
Dimensions 175 x 245mm
Pages 168
Illustrations 14 colour, 26 halftone
Published December 2002
Price £32.50