Conservation Legacies of the Florence Flood of 1966
Proceedings of the Symposium Commemorating the 40th Anniversary
The 1966 Florence flood revolutionized the field of art conservation as had no other single event, and served as a catalyst for the development of new materials and methods of restoration, particularly for mass and large-scale treatment. The lessons learned extend far beyond a list of approved materials and techniques or of approaches to avoid. The papers in this volume not only give us a record of the conditions at the time, but also allow us to be better prepared to face such a disaster again, and how to mitigate the risk of damage occurring in the first place.
Forty years after the catastrophic flood in Florence, Italy of November 1966, a symposium was held at New York University's Villa La Pieta to commemorate the conservation efforts of the international community. Many of the invited speakers were those who had participated directly in the recovery of damaged works of art, books and monuments, working alongside Florentine specialists. Even among the seasoned practitioners of conservation, few had dealt with problems of the scale that awaited them.
While some of the papers in this volume deal with specific treatment problems, e.g. the soaked and stained books of the Biblioteca Nazionale or the marble structures of the Bargello Museum, many of the papers touch on broader challenges that relate to other major art disaster scenarios including: difficulties in procuring specialized materials; retrofitting suitable spaces; training personnel; and overcoming language and cultural barriers.
This book also includes material collected as part of the concurrent oral history project, documenting insights and memories from some of the most important and representative figures of the international conservation community who participated in the aftermath of the flood, assessing their experiences in the light of the past forty years.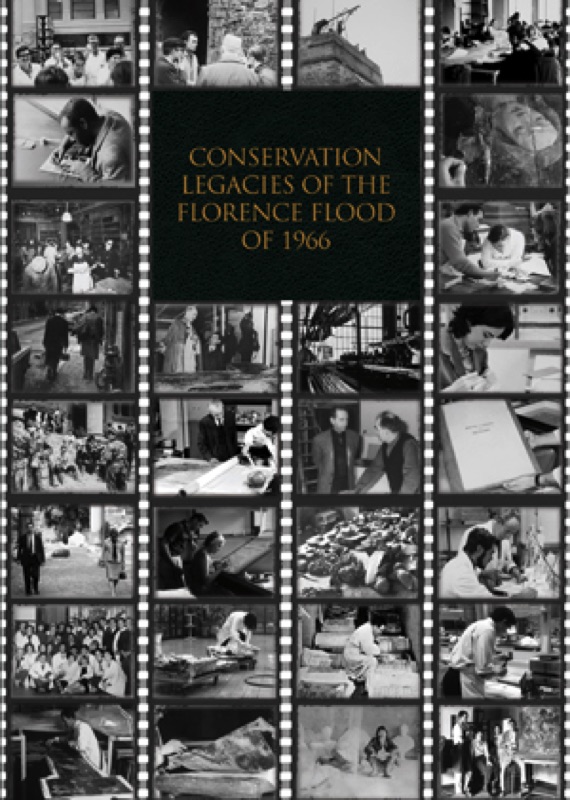 ISBN 9781904982449
Binding Paperback
Dimensions 175 x 243mm
Pages 208
Illustrations 134 colour, 65 halftone
Published August 2009
Price £35.00