Conservation Mounting for Prints and Drawings
A Manual Based on Current Practice at the British Museum
As long ago as the 1850s, an attendant in the Printed Room at the British Museum devised the sunk mount to protect the stored prints and drawings from the adverse effects of handling. Mounts of this kind are now in universal use.
Attention to detail in the long-term care of prints and drawings has characterized the British Museum to the present day. In this book, the author and her colleagues have given us a rare and detailed insight into the workings of a practising mounting studio within a national institution. The history of mounting is traced using examples from the British Museum's collection, and the reader is taken visually, step by step through the processes and techniques used in the British Museum for mounting both western and Oriental prints and drawings.
A professional practical handbook with a comprehensive bibliography, glossary and index, Conservation Mounting for Prints and Drawings places the practice of mounting in context within the history of collecting, connoisseurship, conservation theory and collections management. This book will appeal to conservators, collection managers, curators and collectors.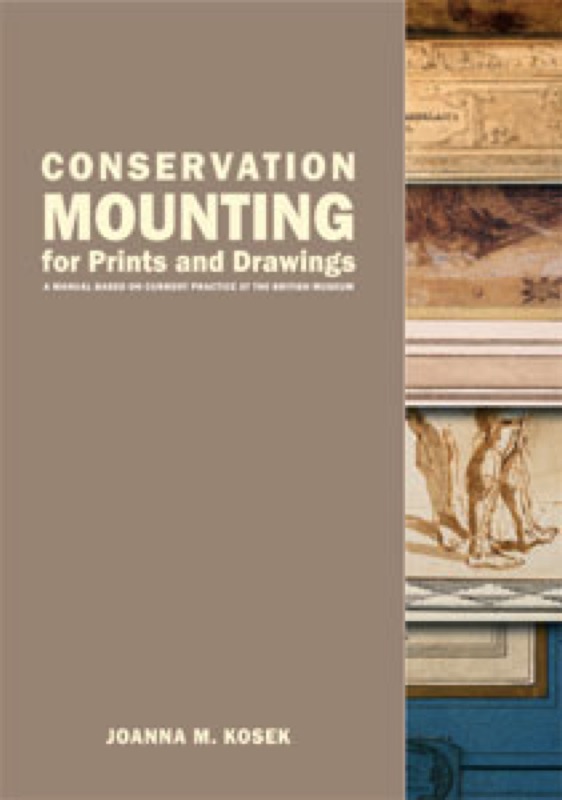 ISBN 187313259x
Binding Hardback
Dimensions 214 x 303mm
Pages 204
Illustrations 209 colour, 61 line
Published May 2004
Price £49.50