Early Indian Metallurgy
The Production of Lead, Silver and Zinc through Three Millennia in North West India
Most studies of ancient technology have hitherto been based on the civilisations of the Mediterranean and Middle East, especially those of Egypt, Greece and Rome.
In this volume the extraordinarily well preserved remains at three major mining and metal production sites in the Aravalli Hills of Rajasthan (Agucha, Dariba and Zawar) were revealed.
At these sites, by survey and archaeological excavation, the authors, studied the long-term development of mining and smelting activity over 3000 years.
At Dariba and Agucha silver was mined by the Mauryan Empire on a colossal scale over 2,000 years ago.
At Zawar the Mauryan mines seem to have produced mainly zinc oxide, but in the Medieval period zinc metal was produced by advanced processes of high temperature distillation, almost certainly the earliest commercial zinc production in the world.
Here the laboratory processes described in the early Indian scientific works were developed into major industrial processes, the birth of chemical industry at least 500 years before similar developments began in Europe.
The authors also analyse the decline and rebirth of extractive metallurgy in India.
For a look inside click here.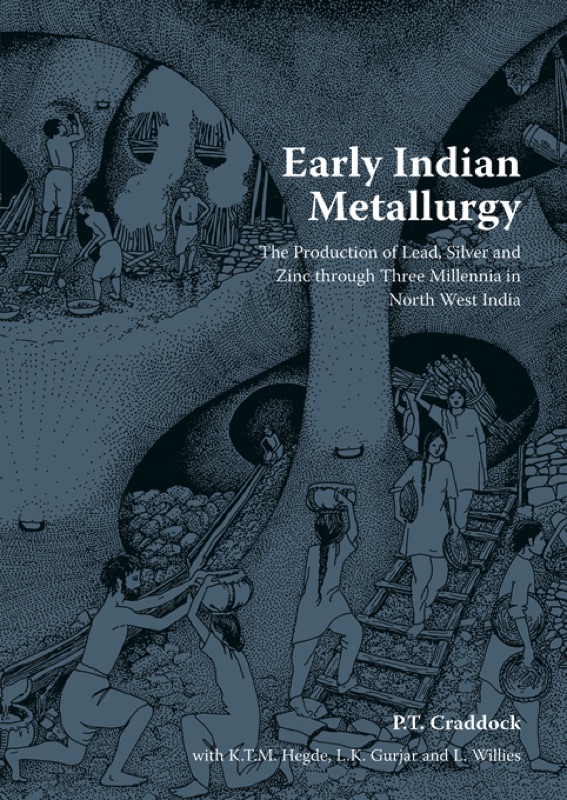 ISBN 9781909492516
Binding Paperback
Dimensions 209 x 295mm
Pages 272
Illustrations 160 colour, 87 half tones
Published March 2017
Price £55.00