Early Islamic Pottery
Materials and Techniques
Today, pottery of the early Islamic period (9-14th century) is mainly found in private collections or in museums where it can usually only be enjoyed by the visitor at a distance. The aim of this book is to make this pottery accessible to all those interested in the ceramic techniques - manufacture, materials and pigments - of both body and glazes.
The book is divided into four sections. The first section Ceramic raw materials and techniques, provides an insight into the ceramic traditions through the writings of a medieval Persian manuscript (date 1301). The glaze recipes and methods of producing pigments described in the manuscript are compared with the author's investigations of the Islamic potter's glazes and pigments. The short second section describes a kiln characteristic of the period. The third section, Chemical and petrographic investigation of the pottery addresses those readers who are particularly interested in the nature of fired clay. The clay bodies described in detail (focusing on tempering, grain size, levigation, matrix minerology and firing temperature) show a development from early yellow and red earthenware to light-brown quartz pottery to white fritware. The fourth and final section of the book details the geographical occurrence of ceramic raw materials in the areas involved in the production of Islamic pottery: Iraq, Egypt, Syria and Iran.
With over one hundred colour and black and white illustrations, including maps, this book provides a fascinating insight into the pottery of this period. Curators, conservators and collectors and all others with an interest in ceramics will find this book useful and informative.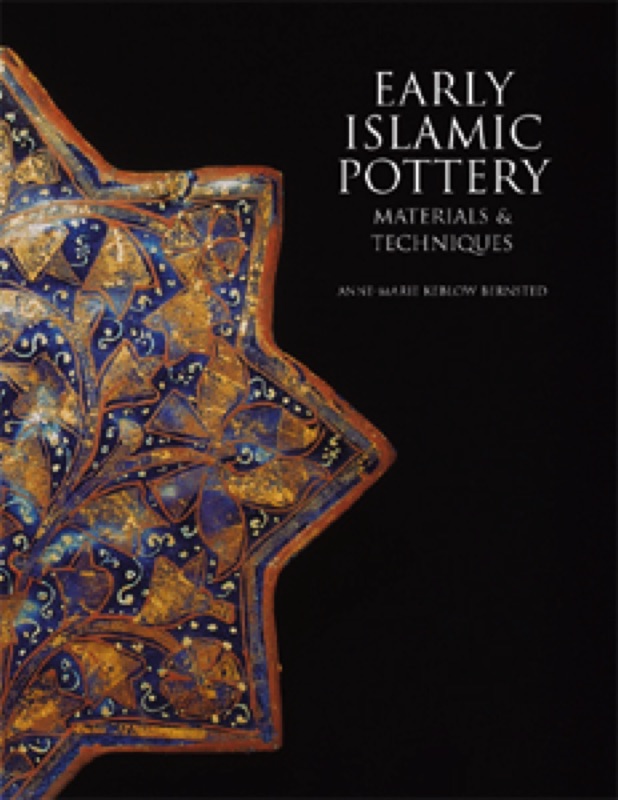 ISBN 1873132980
Binding Paperback
Dimensions 245 x 174mm
Pages 110
Illustrations 114 colour, 13 halftone
Published March 2003
Price £45.00