Ethnographic Beadwork
Ethnographic Beadwork, edited by Margot Wright of the Marischal Museum, University of Aberdeen, assembles thirteen papers on significant and fascinating aspects of the technology and conservation of beadwork, describing artefacts originating in Europe, Africa, India, South East Asia and North America. Also highlighted are the diversity of materials from stone, glass and clay to modern materials, such as plastics, from which beads are made.


The preservation, care and storage of beadwork presents considerable and specific concerns to the conservator and many are described and discussed in detail here, from the effects of decaying beads in contact with or in close proximity to other materials, whether part of the same artefact or not, to methods of storage and display in Europe and North America, and their consequences, to the conservation of beads associated with textiles and stone beads. The articles include papers and posters presented at the Conservators of Ethnographic Artefacts Seminar held at the National Museums and Galleries on Merseyside, Liverpool, July 1999, and in addition cover such subjects as the technology of bead-making in present-day India and excavated beadwork from Thailand and Egypt.


Impeccably researched and edited and beautifully illustrated, Ethnographic Beadwork will be an invaluable addition to the specialist's reference library.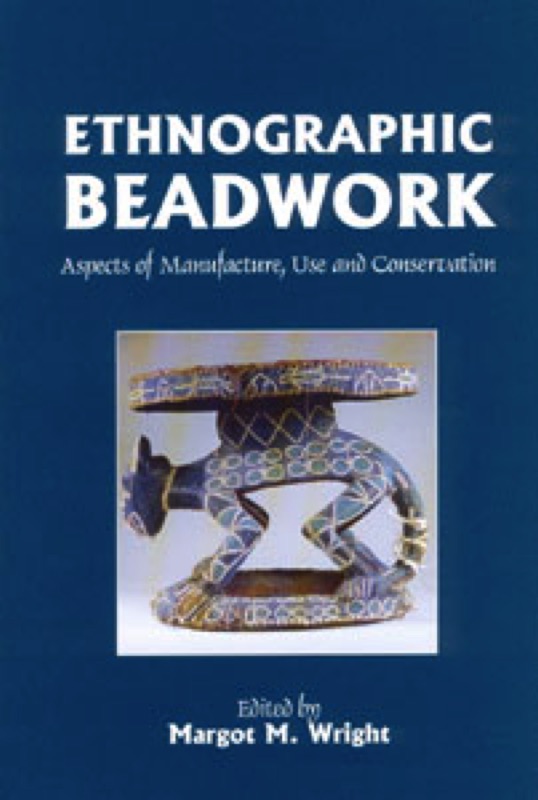 ISBN 1873132875
Binding Paperback
Pages 160
Illustrations 64 half-tone, 10 line
Published May 2001
Price £19.50