Expression and Sensibility
Art Technological Sources and the Rise of Modernism
The period between 1850 and 1940 is characterised by completely new artistic ideas and concepts as well as the introduction of many new products such as tubes of oil, tempera-based paints, synthetic organic pigments etc. offered by artists' colourmen, and industrial product ranges including metallic pigments. Some artists – often unfamiliar with the technical properties and qualities of ready-made products – reacted to these developments by introducing innovative artistic techniques while others reintroduced technical concepts that were considered obsolete by established institutions, or originated from non-European civilisations. There was a revival of interest in medieval and antique art technological sources, and German paint technologists in particular became involved with artists' materials, their use and studies of their material properties.
The papers in this volume discuss the situation of artists during the early age of industrialisation in several European countries, the benefits and challenges that the new materials brought to artistic practice and their effect on the ways in which techniques were taught in the art academies. For innovative artists the new materials were significant, but others were sceptical of the new industrial products and there was a struggle towards the standardisation and documentation of working processes, paints and even aesthetic concepts.
For a look inside click here.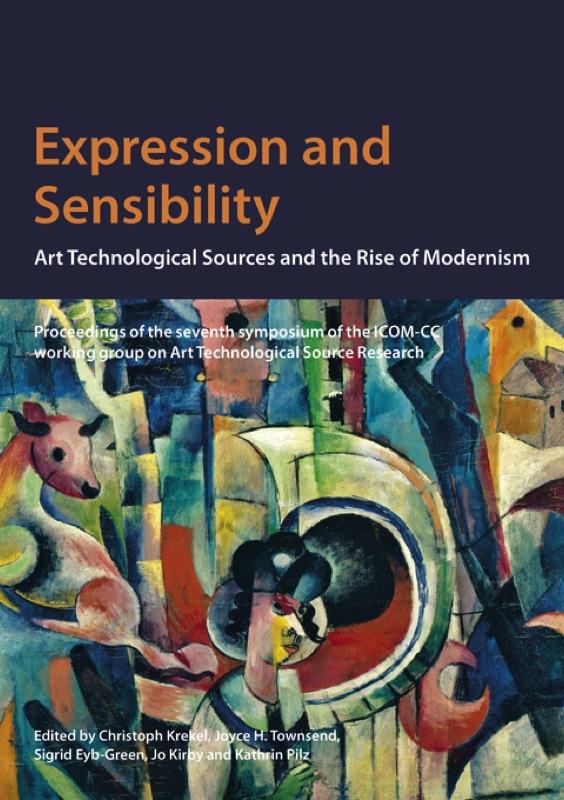 ISBN 9781909492561
Binding Paperback
Dimensions 210 x 296mm
Pages 156
Published March 2018
Price £39.50