Greek Painting Techniques and Materials
From the Fourth to the First Century BC
This book provides the first comprehensive overview of the techniques and materials used in a range of monumental paintings from the Late Classical to the Graeco-Roman period reflecting the Hellenistic culture.
Information is drawn from scientific technical studies, archaeological and art-historical documents and the surviving texts of ancient writers such as Theophrastus (end of the fourth century BC), Vitruvius (first century BC), and Pliny (first century AD). Based primarily on the technical examination and analyses of wall paintings, painted architectural elements and marble monuments, the scientific study of materials provides information on the chemical composition of the plasters, the nature of pigments and their microstructure and identifies patterns of trade and methods of manufacture (if synthesised). It further identifies the chemical and physical properties of binding media employed and colour changes in paint layers induced by the alteration of the painting constituent materials and/or external factors.
The results suggest a highly developed and cosmopolitan culture, encompassing the entire Mediterranean region and beyond, from the mountains of Macedonia to the deserts of Ptolemaic Egypt and the Eurasian Plateau, throughout which ideas and goods flowed freely.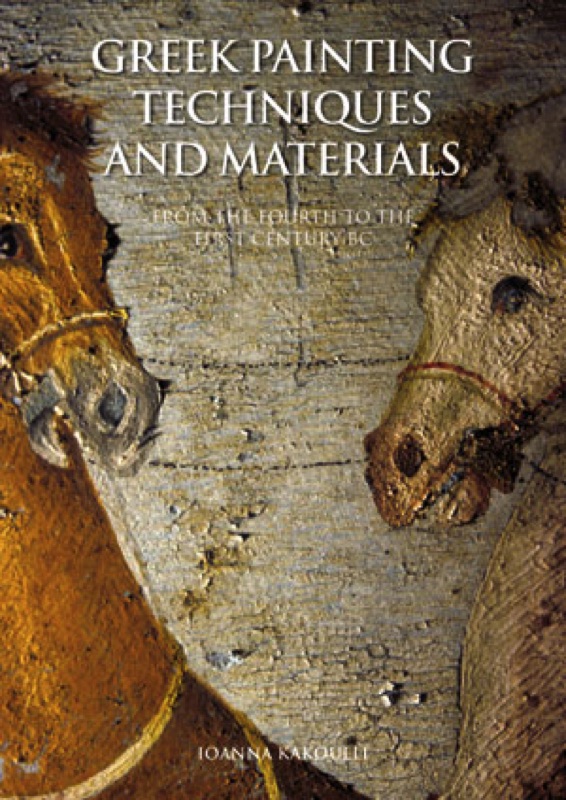 ISBN 9781904982425
Binding Paperback
Dimensions 209 x 296mm
Pages 168
Illustrations 142 colour
Published March 2009
Price £42.50