Hamilton Kerr Institute Bulletin number 5, 2014
This volume is the fifth in what is now to become a regular biennial publication which presents the recent research into the conservation, structure, materials, history etc. of paintings by past and present staff and students (including early career interns) of the Hamilton Kerr Institute.
For a look inside click here.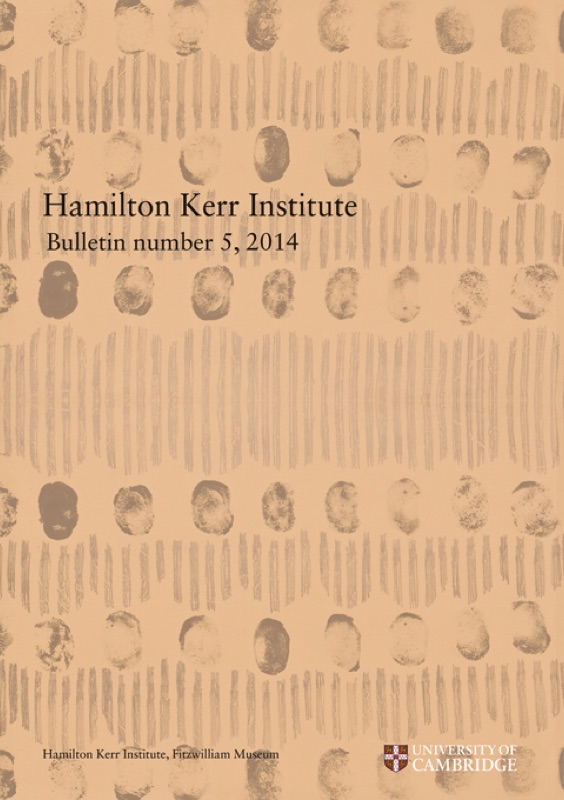 ISBN 9781909492219
Binding Paperback
Dimensions 210 x 297mm
Pages 144
Illustrations 166 colour, 22 half tones
Published December 2014
Price £35.00