Historical Technology, Materials and Conservation
SEM and Microanalysis
In the decades since it was first used to examine works of art and archaeological pieces, scanning electron microscopy (SEM) has become an essential tool in any museum or gallery laboratory, allowing details of the surface and the way in which it has been modified - for example by manufacturing or during conservation - to be scrutinised. The possibility of applying microanalytical methods within the scanning electron microscope, most notably energy dispersive X-ray (EDX) analysis, has greatly increased the versatility of the technique, making it indispensable in the study of materials.
As the use of SEM has increased, conservators and curators have become familiar with the insights it can offer and have learned to interpret some of the information obtainable from SEM images. At the same time, manufacturers and scientists have been developing new instruments and new ways of gathering and processing data that have opened fresh perspectives for the examination of objects.
This volume, which contains the edited papers from an international conference on the twin themes of SEM and microanalysis, explores these developments. The contributions range from the application of well tried techniques to explore the materials as diverse as Iron Age beads, ivory and glass plate negatives, through the study of manufacturing techniques, patterns of wear and conservation treatments on metalwork, paintings or jades, to the investigation of how new technologies and methodologies can be applied to the study of, for example, porcelain, Japanese dyestuffs and goldwork.
The papers demonstrate not only the breadth and depth of this now-mature field, but the exciting new directions which advances in SEM and microanalysis promise for future research in the study of historical technology, materials and conservation.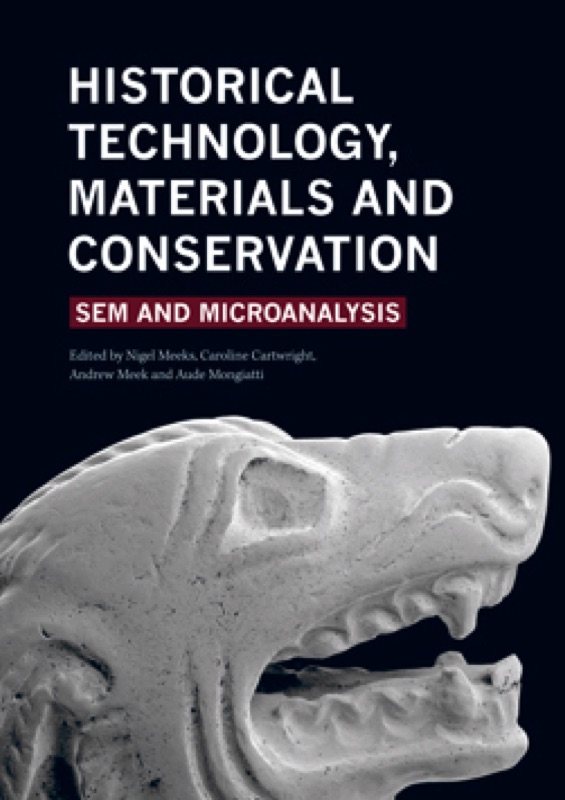 ISBN 9781904982654
Binding Paperback
Dimensions 210 x 297mm
Pages 224
Illustrations 108 colour, 195 halftone
Published October 2012
Price £47.50