Interdisciplinary Studies on Ancient Stone (Asmosia 5)
In recent decades great progress has been made in developing new techniques to identify stones used in ancient monuments and artifacts, and the conferences of the Association for the Study of Marble and Other Stones in Antiquity (ASMOSIA) have constituted the most significant international forum for presenting and discussing these techniques. At the fifth conference, held at the Museum of Fine Arts, Boston in 1998, geologists, chemists and physicists, art historians, archaeologists, and conservators from fifteen countries gathered to present the fascinating academic papers assembled in this volume.
New technologies have been coupled with traditional analysis to great effect. Stable isotopic analysis, petrography, cathodoluminescence, and chemical analysis are applied to artifacts from such places as Malaga (Spain), Rome, Pompeii, Delphi, Thessaloniki, Turkey, and Romania. Data from previous testing are analyzed to reassess some of these techniques. Overviews of the use of stone, and especially marble, ranging from sculptors' working methods to the identification of quarries, have given a new picture of the archaeological and economic realities in regions ranging from Turkey to Norway. Amply illustrated with technical and photographic material, beautifully produced and carefully edited, this book represents an invaluable resource for the archaeologist, the conservator, and all those working with ancient stone.
ASMOSIA 5: Proceedings of the Fifth International Conference of the Association for the Study of Marble and Other Stones in Antiquity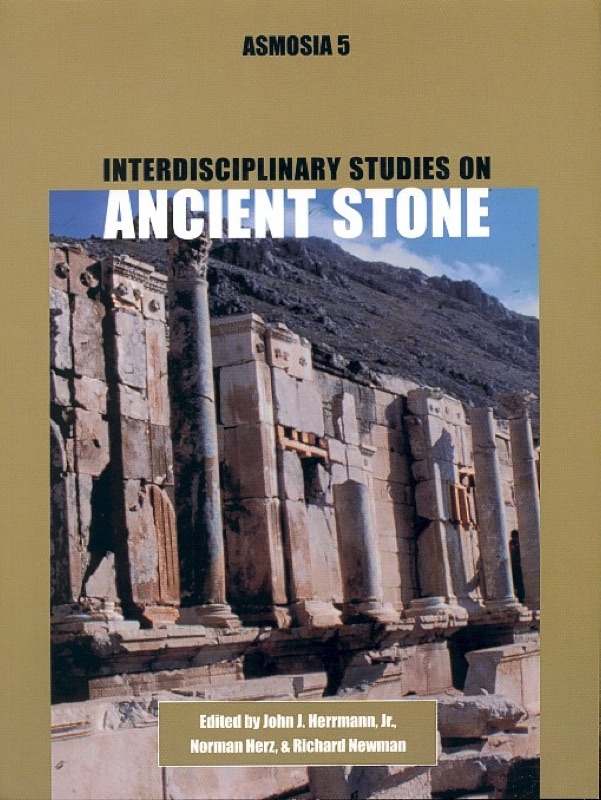 ISBN 1873132085
Binding Paperback
Dimensions 208 x 275mm
Pages 432
Illustrations 209 colour, 273 halftone, 68 line
Published June 2002
Price £80.00