Medieval Reliquary Shrines and Precious Metalwork / Châsses-reliquaires et Orfèvrerie Médiévales
This volume presents the proceedings of a conference held in September 2001 in conjunction with the conservation of two reliquary shrines of the 11th and 12th century at the Musée d'art et e'histoire in Geneva. The papers present an overview of the state-of-the-art of conservation and technological studies of medieval precious metalwork in Europe.
Le colloque dont les contributionssont réunies dans cet ouvrage fut organisé en septembre 2001 en marge d'importants travaux de restauration sur deux châsses-reliquaires des XIe et XIIe siècles menés au Musée d'art et d'histoire de Genève. Ses actes présentent un panorama des connaissances et pratiques actuelles en matière de conservation-restauration et de l'étude technologique de l'orfèvrerie médiévale en Europe.
This volume contains papers written in either English, French or German. It is published jointly by Archetype Publications and the Fondation pour la restauration de deux chefs-d'oeuvre d'orfèvrerie du Haut Moyen Âge à Sion et Saint-Maurice.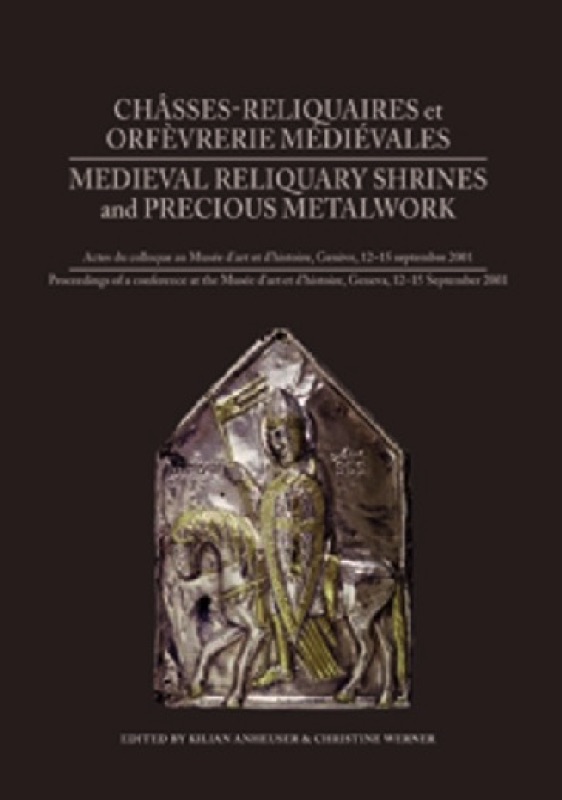 ISBN 1904982182
Binding Hardback
Dimensions 215 x 303mm
Pages 148
Illustrations 95 colour, 37 halftone
Published November 2006
Price £55.00