Microanalysis of Parchment
Parchment in the form of manuscripts, scrolls, charters, book covers and substrata for artworks, makes a major contribution to the most valuable objects of European cultural heritage. Large collections exist in varying degrees of preservation in public and private libraries, archives, museums and in diverse religious foundations.
The degradation of parchment involves the decay of the intact fibre structure through different stages of alteration to a terminal stage when the fibre structure is close to complete disintegration. In contact with water or storage in moist conditions, the fibres then transform into a gelatinous substance. Objects made of parchment are of a very complex chemical and physical nature and sampling from these precious objects is normally highly restricted. Analysis therefore needs to be based on very accurate microanalytical or non-destructive methods which are able to produce valid results.
Microanalysis of Parchment presents sampling techniques and non-destructive, microanalytical and semi-microanalytical methods for the analysis and testing of historic parchment based on visual, microscopical as well as chemical and physical techniques. The contributions in this volume represent the main achievements of the European joint project on parchment 'Methods in the Microanalysis of Parchment' sponsored by the European Commission.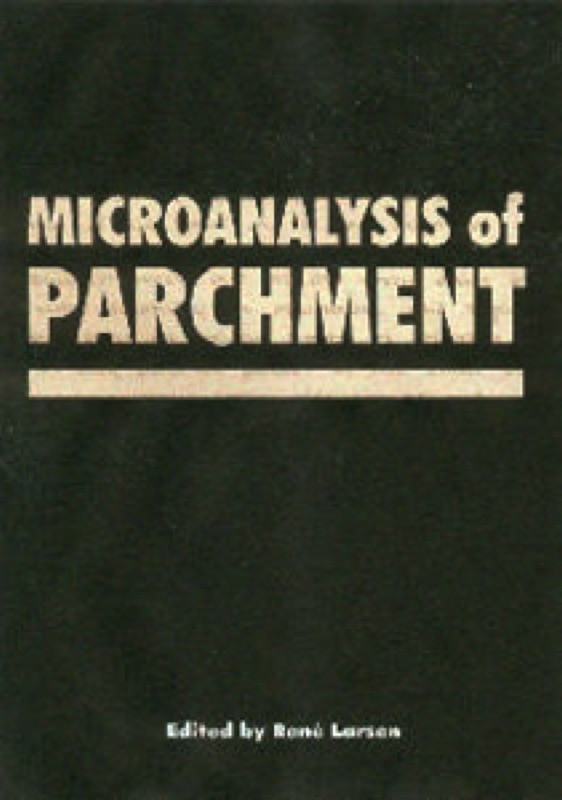 ISBN 1873132689
Binding Paperback
Dimensions 210 x 296mm
Pages 200
Illustrations 28 colour, 94 halftone
Published October 2002
Price £47.50