Painted Altar Frontals of Norway, 1250 - 1350, Volumes 1-3
This handsome, lavishly illustrated, three-volume boxed set is the culmination of research by an international team of art historians and scientists.
Painted altar frontals from the Middle Ages are rare. Thirty-one painted altar frontals, tentatively dated on stylistic criteria to the period 1250-1350 and originating from parish churches in Norway, are still preserved - mainly in the museums of Bergen and Oslo. The frontals, the largest group of medieval panel paintings in northern Europe of the period before 1350, were apparently painted in Norway following contemporary practice in other European countries. The models appear to have been mainly English, with iconography and style following other general contemporary developments in France and Germany.
This multi-volume book is an exhaustive survey, covering both art history and technology. It is an important source for everyone interested in Northern medieval painting. The first volume is the co-operative work of three authors, E.B. Hohler, N.J. Morgan and A. Wichstrom. It presents the history, style and iconography of the paintings and discusses their art historical and liturgical significance in a European context. The second, written by U. Plahter with contributions from B. Kaland, K. von Salis, S. Stos and R. White, presents the carpentry and the painting techniques, with analyses of the materials, their composition and their origin. The thorough studies of these paintings in Norway have established new facts about European medieval oil painting in general and are presented here for the first time in their complete context. The third volume, compiled by U. Plahter, contains the illustrations.
This study of the iconographical, stylistic and technical aspects of these panels is a major contribution to the study of early European painting.
For a look inside click here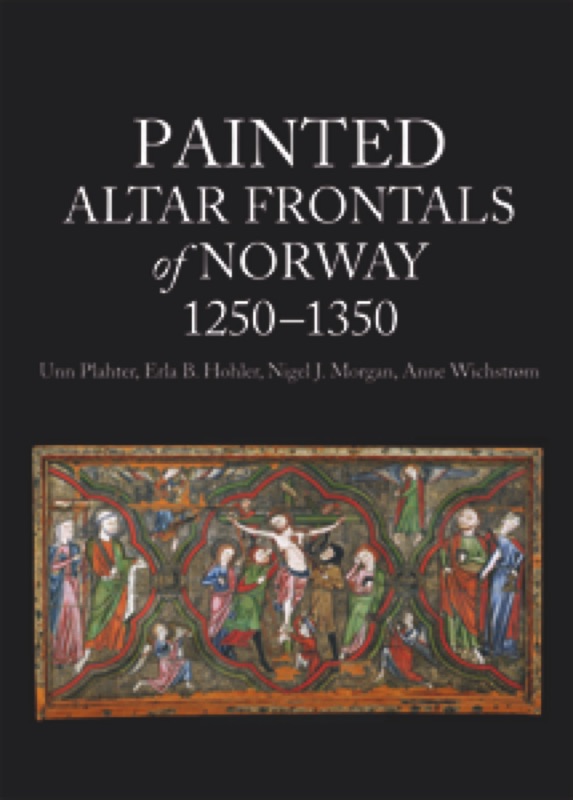 ISBN 187313293x
Binding Hardback
Dimensions 297 x 210mm
Illustrations 864 colour, 148 halftone, 339 line
Published December 2004
Price £295.00