Painting in Tempera, c. 1900
This co- publication of Archetype Publications Ltd with Schweizerisches Institut für Kunstwissenschaft (SIK-ISEA) is a collection of essays by an international group of scholars which provides access to an important chapter of technical art history: the rise in the popularity of temperas as an alternative to oil paints in Europe in the 19th and early 20th century.
The term 'tempera' designated media that were generally water-soluble and which could include components as wide ranging as egg, gums, glues, soaps, waxes and resins.
Revered as the technique of the ancients, it possessed both historical cachet and aesthetic and practical advantages, such as luminosity of colour, short drying times, and resistance to yellowing and cracking. Although interest in tempera paints was not limited to any one country, their industrial manufacture was concentrated in the region of present-day Germany, while in Italy a distinct tradition of artisanal production evolved.
Developments in these two regions are surveyed, lending insight into the academic polemics surrounding temperas, the varied range of products on the market, their composition and their use by specific artists for easel paintings, murals and decorative schemes alike. Based upon source material, conservation research and technical studies of paintings as well as scientific approaches to the analysis of historical temperas, a vivid depiction of this complex artistic period emerges.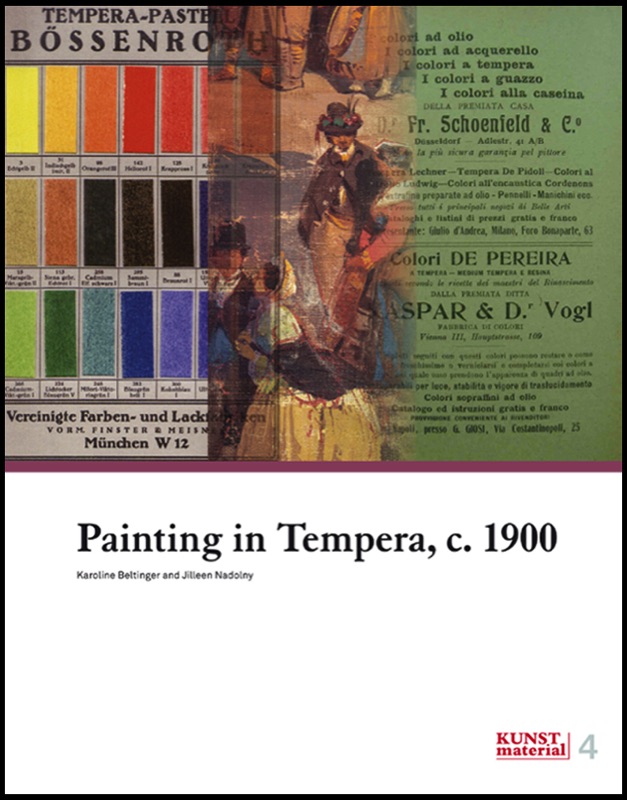 ISBN 9781909492448
Binding Hardback
Dimensions 225 x 285mm
Pages 264
Illustrations 146 colour illustrations
Published September 2016
Price £69.50