Paper and Water
A guide for Conservators
This volume (published by Siegl, Munich) is a revised and expanded edition of the book first published in 2011 by Elsevier-Butterworth-Heinemann.
The text and many illustrations are reworked and the contents of all the chapters revised and expanded to reflect recent research and developments. Important new bibliographic material has been added together with an additional chapter by Ute Henninges and Antje Potthas on the characterisation of paper.

Water is present when paper is made and when it ages. Water also serves many essential functions when deteriorated paper is treated by conservators. Drawing on paper industry and scientific research, Paper and Water examines closely the relationship between this common cellulosic material and water.
The interaction between paper and water is a topic of primary importance for every conservator working with paper objects and other cellulose-based materials. Throughout the book, the theories that underlie the effects of water on paper, and their practical application, are presented in relation to the processes of conservation. Paper and Water is a reference and teaching compendium for conservation professionals involved in the preservation of paper objects in archives, libraries and fine art museums around the world. Written by experts in paper conservation, this book and DVD aim to serve a rapidly expanding profession.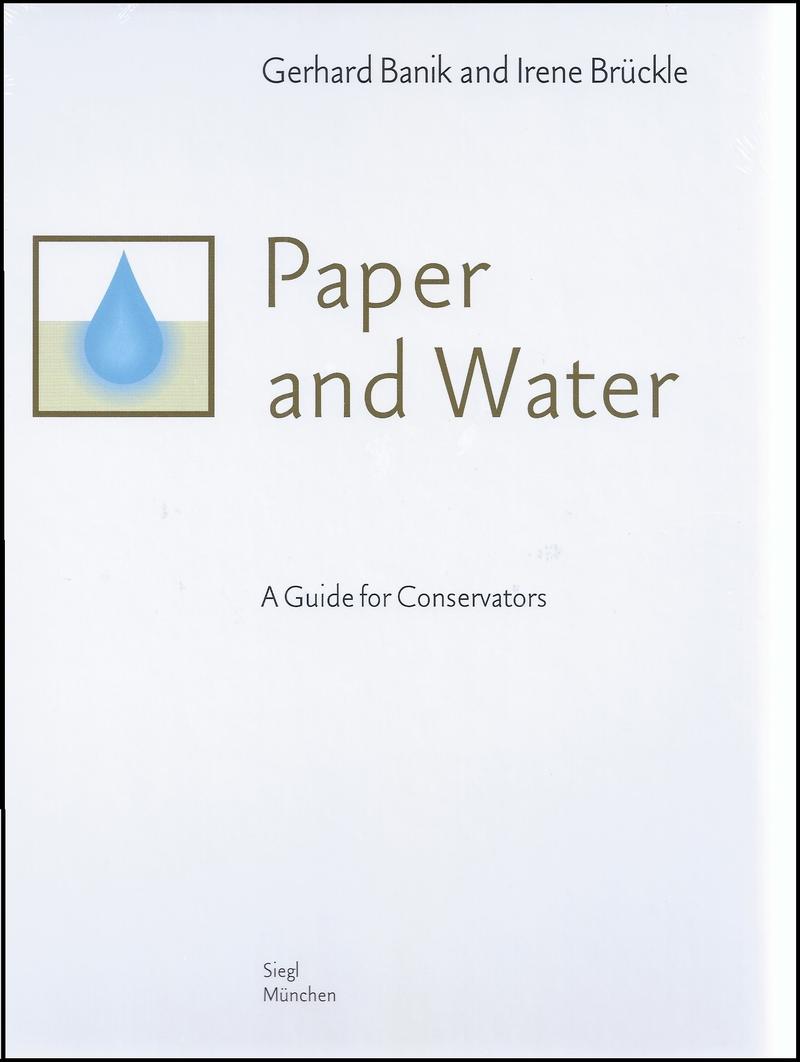 ISBN 9783935643917
Binding Hardback
Dimensions 250 x 200mm
Pages 688
Published March 2018
Price £99.00