Picasso, Picabia, Ernst
new perspectives
Picasso, Picabia and Ernst were what might be described as true Europeans, settled in Paris but with origins in other European countries, bringing their own culture and experience to the melting pot of the avant-garde which was Paris in the early 20th century. Part of an exciting atmosphere of artistic and technological discovery and experimentation, these artists were among the first to embrace new materials and techniques in order to push the boundaries of what could be achieved using both traditional artists' paints and less conventional materials – in certain cases deliberately debunking the fine art establishment and its prescriptive expectations. They also pushed against the conservative, patriotic establishment which emerged from the First World War, and were all major contributors to changing the course of art history in the 20th century. Each had a truly international outlook, taking their work to other parts of Europe and across the Atlantic to the USA. There they made close friends with American avant-garde artists and promoters of modern art, introducing their achievements to the American public and also taking inspiration from the modern marvel that was New York, which chimed so well with their desire for the new and innovative.
This title forms the postprints of an international symposium with the same title at Tate Britain, the conclusion of a two-year study into the history, context, materials and techniques of paintings by Picasso, Picabia and Ernst in the Tate collection. The paintings selected for the study had almost all been radically reworked by the artist: both documentary and technical research has been carried out to give new insight into the earlier versions of these works, which are documented only in black and white photographs and published reviews. In addition, papers by a number of international art historians, conservators and conservation scientists are included which present new technical, art technological and art historical research into the three artists, and discuss issues around appearance and preservation that continue to arise from their use of nontraditional materials and methods.
For a look inside click here.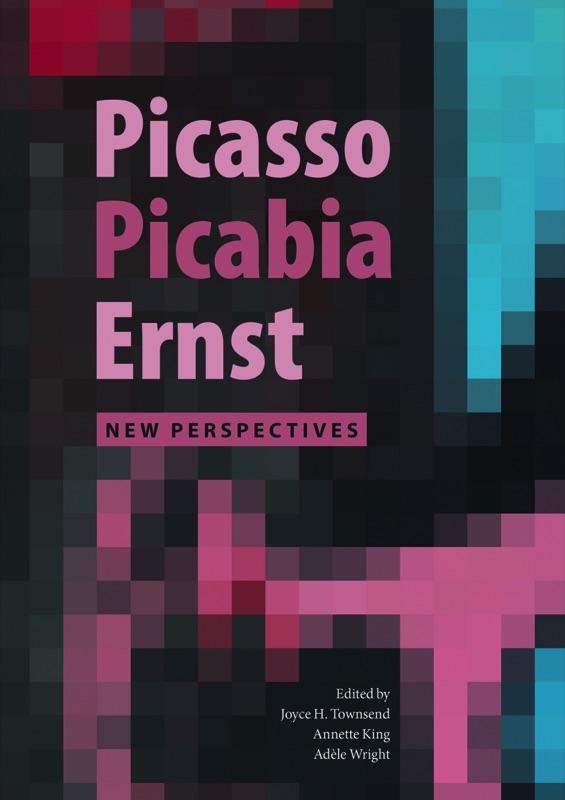 ISBN 9781909492493
Binding Paperback
Dimensions 175 x 245mm
Pages 152
Illustrations 254 colour, 49 halftone
Published February 2018
Price £35.00