Scientific Research in the Field of Asian Art
The realm of Asian art is vast, covering half the world, from the edge of Europe east to the tip of North America and from the Artic Circle south to the equator. In time, too, its spread is huge, ranging from the Neolithic to the present day, and examples of the art of Asia are almost infinite in their variety. Chinese bronze and iron, Himalayan and Cambodian sculpture, Japanese paintings, jewelry from East Asia to Europe, materials from jade to feathers, glass beads to ceramic tiles - all are the subject of investigation in this volume.
Scientific research into works of Asian art at the Freer Gallery of Art began with R.J. Gettens in 1951, and the papers presented here are a celebration of fifty years work in the field. Such papers, delivered by experts from across the globe and representing the very latest technologies and understanding, reveal a small but significant part of this great breadth of artistic achievement, helping to bring back to life the artists and artisans of the area.
Proceedings of the first Forbes Symposium at the Freer Gallery of Art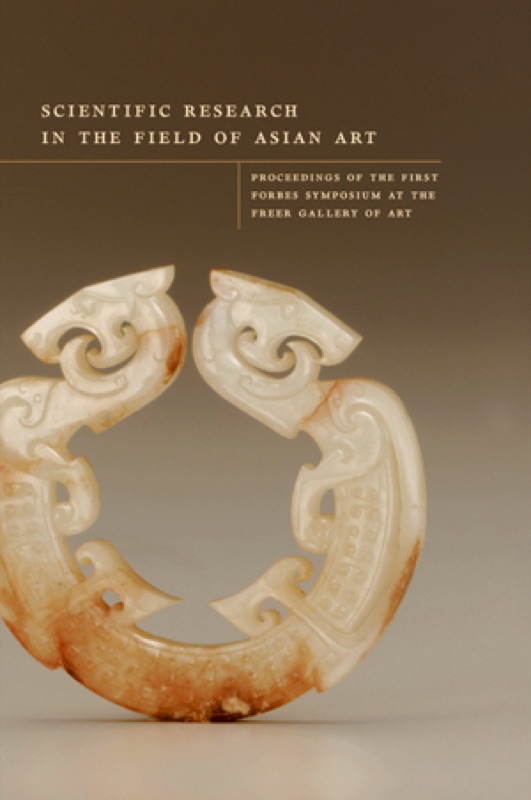 ISBN 1873132387
Binding Hardback
Dimensions 216 x 303mm
Pages 228
Illustrations 52 colour, 234 halftone
Published August 2003
Price £65.00