Scientific Research on the Sculptural Arts of Asia
Throughout Asia's history, sculptural arts have encompassed a variety of processes, including carving, modeling, casting, and assembling. Scientific investigations presented in this volume include studies of Southeast Asian jade, Chinese bronzes, Mongolian deer stones, Japanese polychrome sculpture, and others. Scientific study of sculpture helps us learn more about why, where, and how thse works were made as well as address concerns about the state of their preservation and conservation.
This volume is the third in a series of Forbes Symposium proceedings. The first title, Scientific Research in the Field of Asian Art, edited by Paul Jett with Janet G. Douglas, Blythe McCarthy, and John Winter, was published in 2003; the second, Scientific Research on the Pictorial Arts of Asia, edited by Paul Jett, John Winter, and Blythe McCarthy, was published in 2005. All three volumes are published by Archetype Publications in association with the Freer Gallery of Art, Smithsonian Institution.
Proceedings of the third Forbes Symposium at the Freer Gallery of Art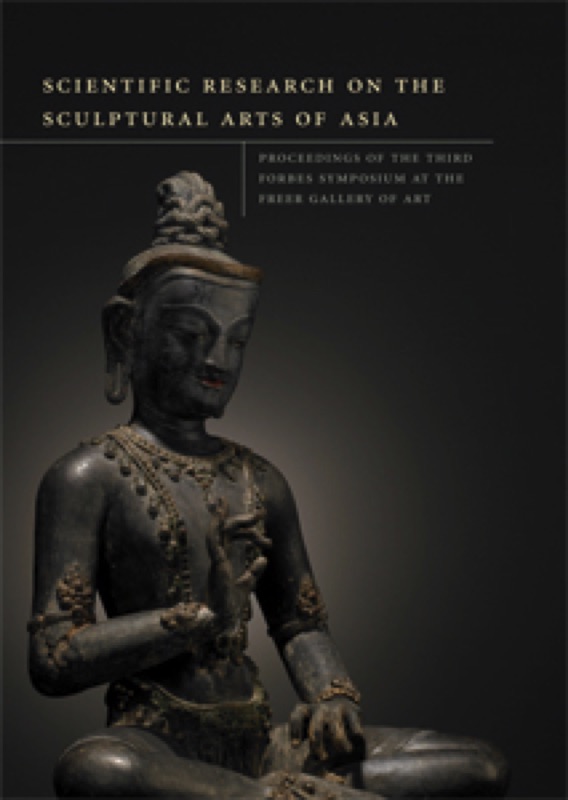 ISBN 1904982204
Binding Hardback
Dimensions 217 x 303mm
Pages 234
Illustrations 239 colour, 66 halftone
Published April 2007
Price £65.00