Textiles, Technical Practice, and Power in the Andes
This book explores the importance of textiles in Andean societies, past and present, as vital indicators of regional ideas about technique and technology, and the ways these interact with power relations, including gender and class relations. The focus is on Andean textiles from a weaver's point of view, as living things which express a complex three-dimensional worldview through their structures, techniques and iconography. These ontological conceptions are traced through the various tasks and processes in the productive chain of textile making, and the manifold ways in which the ideas about a finished textile product refer back continually to these shared experiences in Andean societies. Different thematic approaches examine how the material existence of textiles served, and still serves, as a record of technological knowledge, at the heart of human-centred efforts to integrate and coordinate diverse populations into socio-cultural and productive endeavours in common.
For a look inside click here.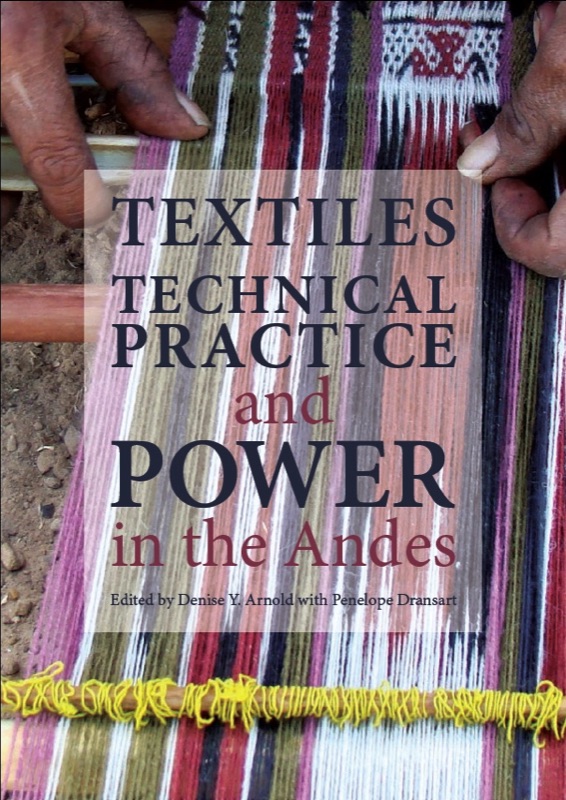 ISBN 9781909492080
Binding Paperback
Dimensions 210 x 296mm
Pages 376
Illustrations 189 colour
Published June 2014
Price £45.00