The Art of All Colours
Mediaeval Recipe Books for Painters and Illuminators
Much was written in mediaeval times concerning the preparation and use of artists' materials, and we are fortunate that many of these manuscripts survive. They vary from lengthy treatises to a few lines scribbled in a margin, and from the accurate and practical to the purely literary. These sources have been used for many years by art historians, practising artists, conservators and restorers as guides to the techniques of medieval artists and artisans.
This book explores the history and interpretation of mediaeval technical treatises on the arts. It examines the nature, variety and content of sources from the earliest times to AD 1500, and the relationship between what was written and what was practised. The author seeks to answer questions about how and why the texts were compiled, as well as why they sometimes seem obscure. The book lays out distinctions between practical and alchemical texts and highlights the problems of technical terminology.
Finally, this book contains a catalogue of more than 400 manuscripts that contain such technical texts, many of them largely unknown. These lesser known texts expand our understanding of medieval painting across a wider range of techniques, countries and centuries than those covered by the few well-known treatises such as Cennino Cennini's Craftsman's Handbook and Theophilus's On Divers Arts. Detailed descriptions and extracts are given for the more important texts, and a full bibliography of published editions and translations is included.
A valuable source for all those interested in the techniques and practices of medieval artists.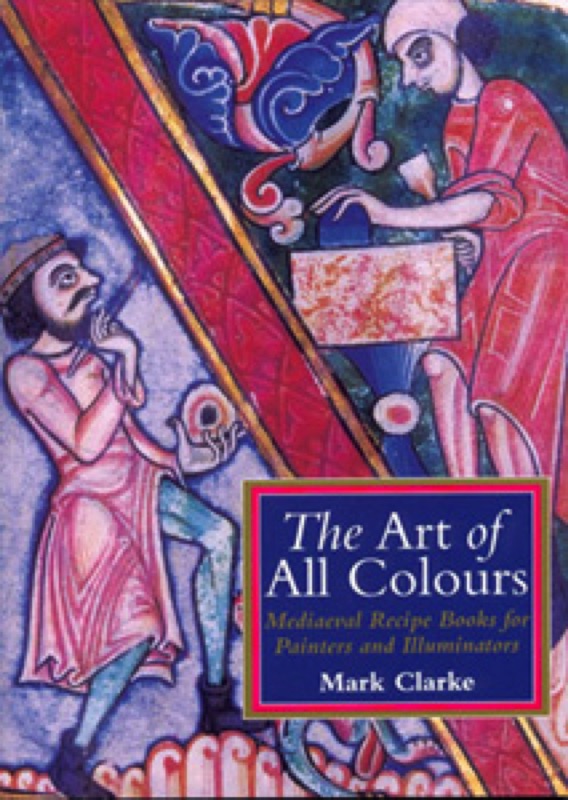 ISBN 1873132727
Binding Paperback
Dimensions 176 x 246mm
Pages 160
Published March 2001
Price £29.50