The Conservation of Featherwork from Central and South America
Feathers have played major functional and emblematic roles in many cultures. It is important for conservators and curators to realize that featherwork requires a deep understanding of the birds selected, the technical approaches taken toward the manipulation of feathers, and how the condition relates to the meaning of the work. Accurate and comprehensive recording is essential and this volume presents a feather identification and condition template for recording feather features and conditions together with case studies of documentation and subsequent conservation treatment.
This book is an essential reference guide for all those working with ethnographic collections
For a look inside click here.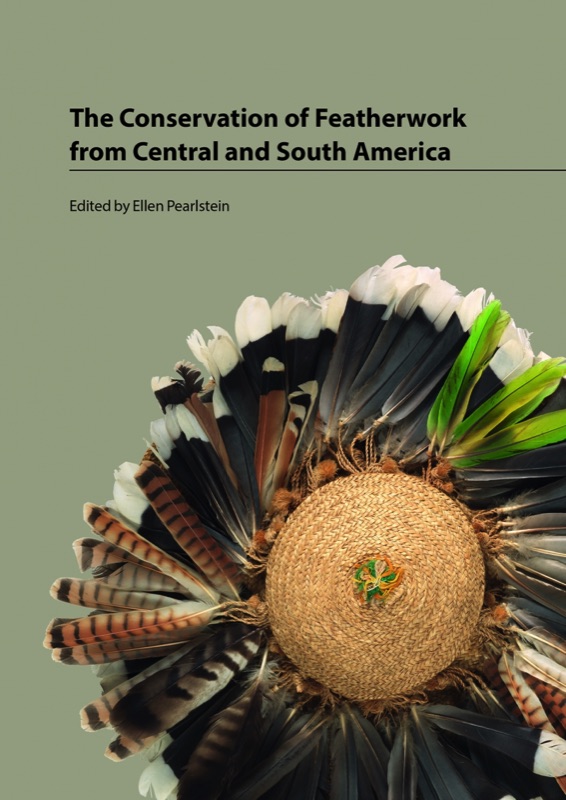 ISBN 9781909492394
Binding Paperback
Dimensions 174 x 246mm
Pages 116
Illustrations 206 colour and 14 half tones
Published March 2017
Price £29.50