The Four Seasons Tapestries at Hatfield House
Woven for Sir John Tracy of Toddington, Gloucestershire, in the late-sixteenth or early-seventeenth century, the Four Seasons tapestries - now at Hatfield House, Hertfordshire - are amongst the most splendid and interesting examples of early English tapestry. The centre panels copy Netherlandish prints, confirming the wholesale indebtedness, which art historians have increasingly come to recognise in recent years, of the decorative arts at this period in England to continental prints. Their overall iconography, however, is exceptionally complex and unusual, since around the borders we find no fewer than 170 emblems, consisting of highly puzzling and enigmatic images with Latin mottoes. These have never been fully documented, illustrated or analysed, but in this study Michael Bath identifies four late-sixteenth century continental emblem books which supplied their sources, and which enable us at last to explain their meanings. The way in which the tapestries utilise these sources, with frequent changes to pictorial detail or to the Latin motto gives us telling insights into the designers' purposes and, indeed, into the process of tapestry production and how such tapestries were used in this period in England. Moreover, since these emblems illustrate a rich anthology of classical, proverbial and religious topics they shed unique light into the wider culture - both visual and literary - of England at this time. The author also identifies, wherever possible, other decorative artefacts which use the same emblems, hence extending our growing awareness and understanding of the important role which such emblems played in early modern cultures and communication. This develops and extends work he has done in such previous books as The Image of the Stag (1992), Speaking Pictures (1994), Renaissance Decorative Painting in Scotland (2003) and Emblems for a Queen: The Needlework of Mary Queen of Scots (Archetype, 2008).
For a look inside click here.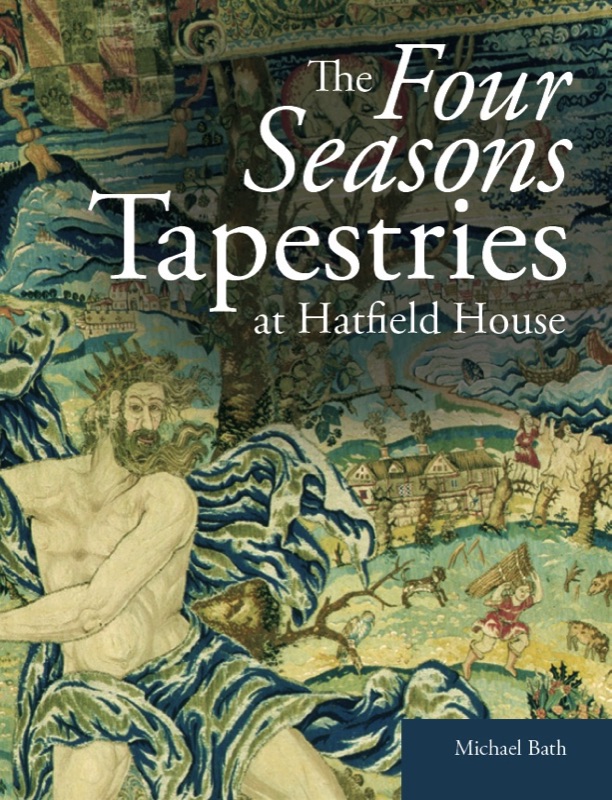 ISBN 9781909492035
Binding Paperback
Dimensions 215 x 280mm
Pages 164
Illustrations 251 colour, 187 halftone
Published December 2013
Price £39.50