The Partnership Principle
Who's Running This Show, Anyway?
Governance - the word has become common currency. Does the world dance to the tune of an unelected few? Who holds those who 'governance' us to account and how legitimate are their decisions? While such questions are being pondered worldwide in universities, research centres and think tanks, practitioners on the ground - politicians, business-people and other members of civil society - are grappling with the very real challenges of the 21st century.
The state, the corporate world and NGOs are gradually recognizing the need for concerted efforts in the pursuit of global peace, economic stability, health and human dignity. No simple process, this; for power is not equally distributed and interests, credos and agendas diverge. Partnerships, however, are the order of the day. Many are already in operation; others are revving up. Hope for the future?
The Partnership Principle contains 38 contributions from internationally renowned experts on different aspects of governance: from security and peacekeeping to human rights and international justice; from the fight against poverty, disease and corruption to sustainable development and corporate social responsibility. This book is compelling reading for anyone seeking traces of the future in the present!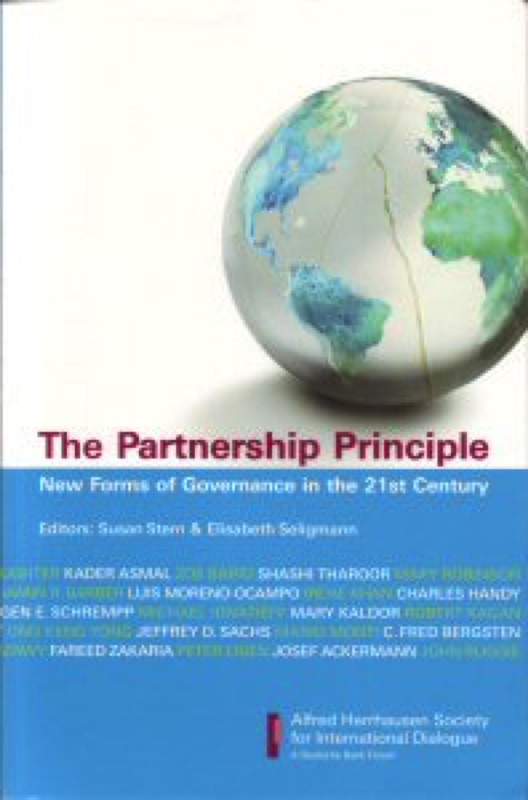 ISBN 1873132840
Binding Paperback
Dimensions 135 x 205mm
Pages 364
Published April 2004
Price £19.99