Theory and Practice in the Conservation of Modern and Contemporary Art
Reflections on the Roots and the Perspectives
The papers in this volume, from the Hildesheim symposium, Theory and Practice in the Conservation of Modern and Contemporary Art: Reflections on the Roots and the Perspectives, confront the theoretical foundation and the ethical and aesthetical principles of the conservation of modern and contemporary art, testing the limits and possibilities of the development of established positions and seeking new challenges.
The authors tackle the crucial question - whether there should be specific theoretical, ethical and aesthetical guidelines for the conservation and restoration of modern and contemporary art - by starting from important historical theories and seeing how these might be adapted to meet the demands of contemporary society in dealing with modern artworks and all the multiform cultural manifestations of today.
Since the preservation of the concepts and ideas of contemporary art as well as the conservation or substitution of materials requires a highly sophisticated knowledge of the artist's intentions, a most important voice in this context - that of the artist - is found in the interviews with several contemporary artists and collectors assembled in the appendices.
Published in association with the Hornemann Institute.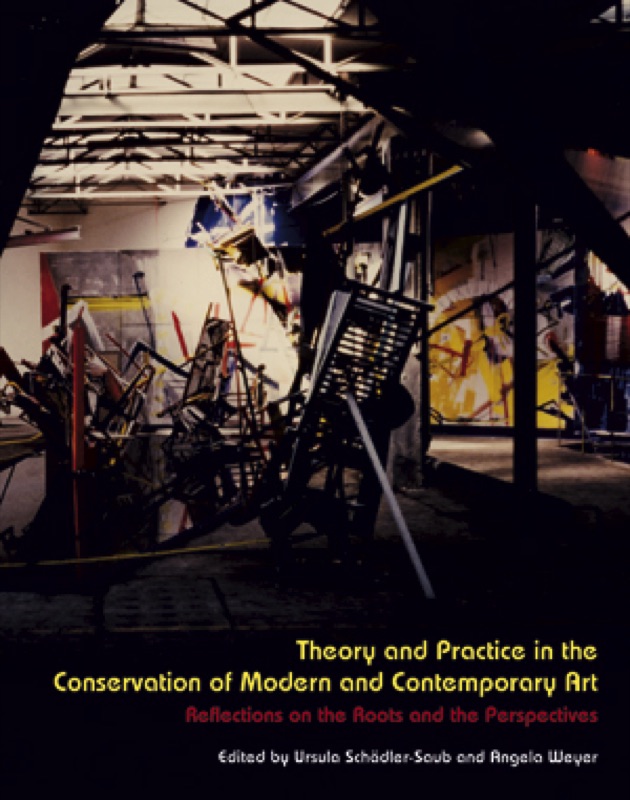 ISBN 9781904982548
Binding Hardback
Dimensions 228 x 286mm
Pages 236
Illustrations 78 colour, 25 halftone
Published May 2010
Price £55.00