Trade in Artists' Materials
Markets and Commerce in Europe to 1700
Where did artists buy their materials? Who prepared them? What did they cost? Where did they come from, and how? This volume draws together the international research in this new and rapidly developing field of interdisciplinary enquiry by historians, conservators, scientists, economic historians and historians of trade. The evidence concerning supply and distribution, availability, cost, quality and value of artists' materials is fundamental for interpreting surviving objects in a wider sense.
The authors draw on documentary material as diverse as pharmacy price lists, shipping and customs records, merchants' handbooks, traders' inventories and court account books. These sources are combined with technical evidence from works of art to explore the movements of pigments, dyes, panels, canvases, alabaster, parchment and paper from their point of origin to their purchase by the consumer in the major European centres of trade.
The contributions range from specific case histories to more general views of the mechanisms and actuality of trading. Questions of terminology that have dogged the study of this topic are addressed and clarified, and new evidence concerning the nature of the materials traded and their identification is presented. Much of the detailed material discussed is provided in table form, and the book, which is generously illustrated, includes many maps illustrating trade routes.
This volume is based on the papers for the international conference European Trade in Painters' Materials to 1700 held at the Courtauld Institute and the National Gallery, London, with additional contributions, and is supported by International Academic Projects and the Courtauld Institute of Art.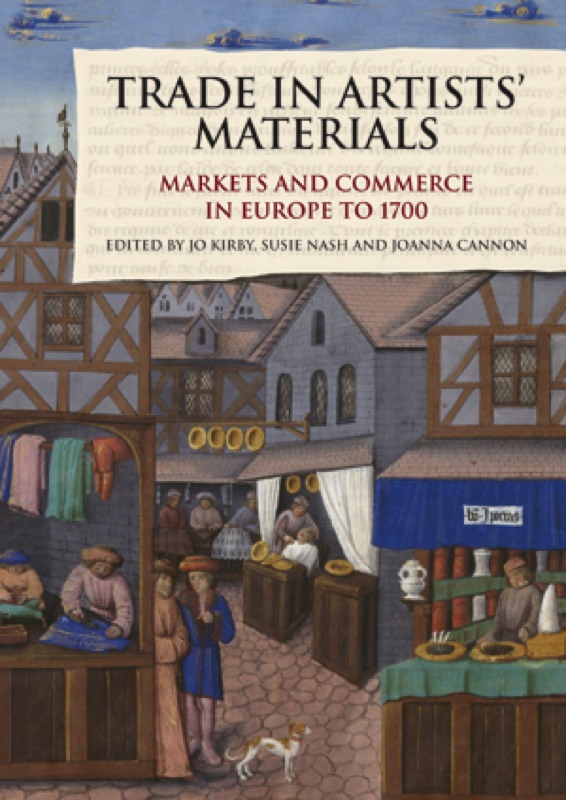 ISBN 9781904982258
Binding Hardback
Dimensions 217 x 303mm
Pages 516
Illustrations 137 colour, 36 halftone
Published August 2010
Price £90.00